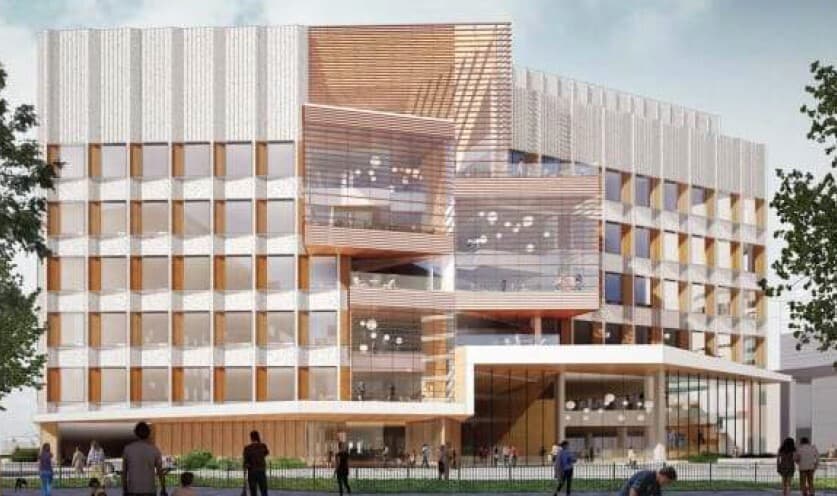 Commercial
325 Binney St.
The 325 Binney St Project is a Core/Shell Building with two levels of underground parking; 6 Levels of Office / Lab space and a Mechanical Penthouse.
Location
325 Binney St. Cambridge, MA
Owner/Tenant
Alexandria Real Estate Equities, Inc.
Services Provided
Pre-Construction, Electrical Construction, BIM/CAD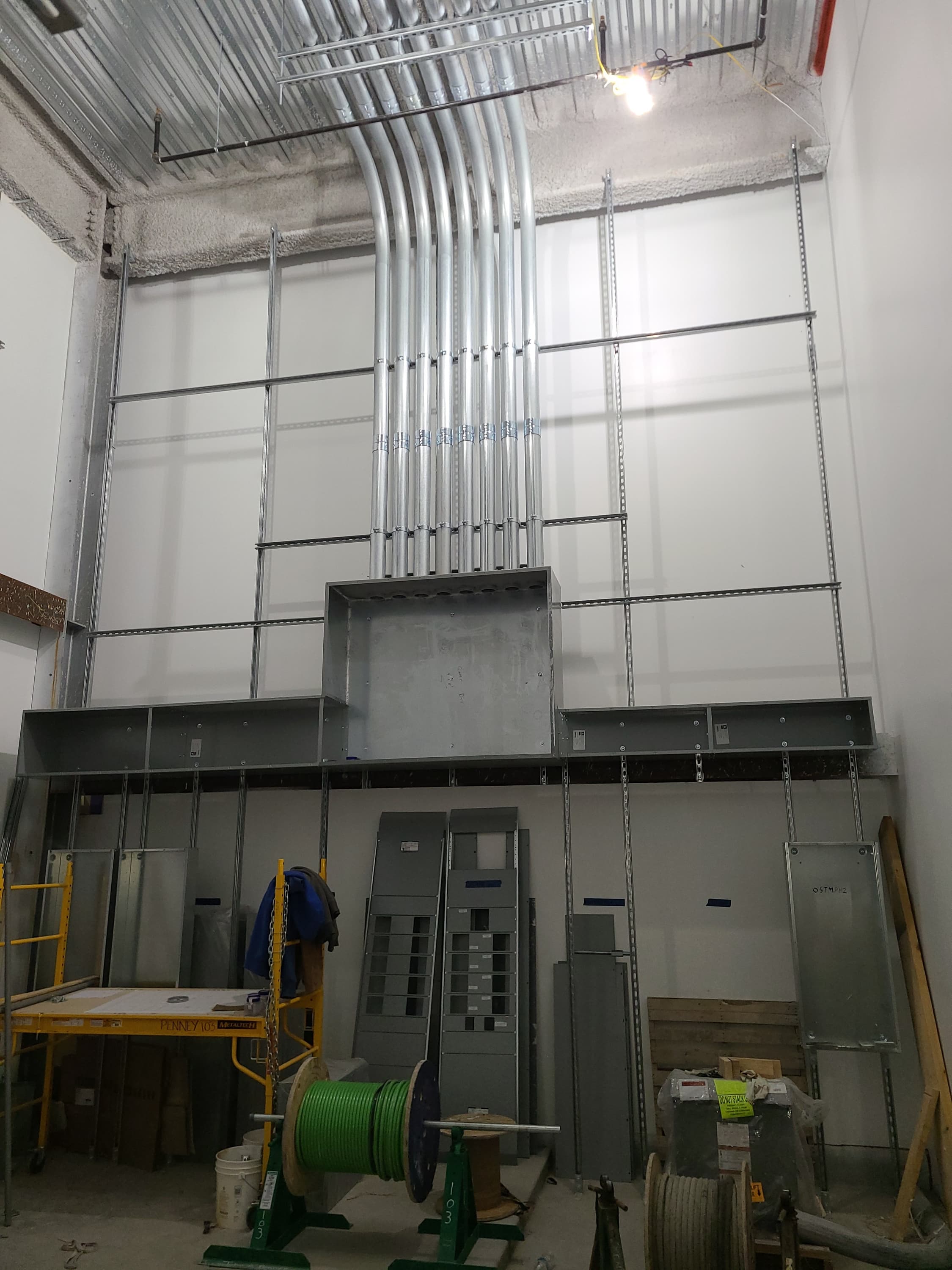 Interior view of an electric room.
Conduit racks installed in the Penthouse which were designed and coordinated in REVIT.