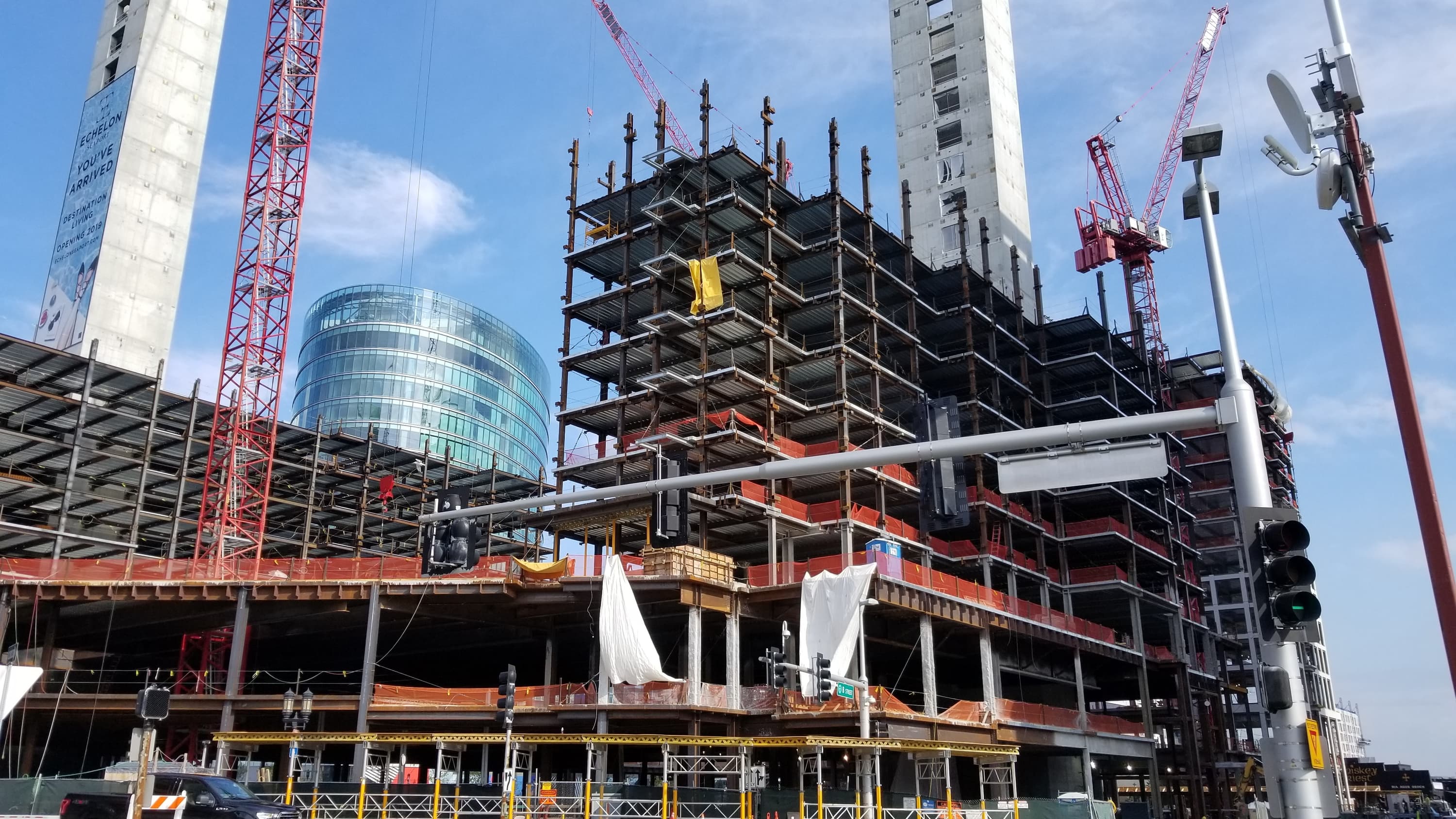 Electrical Construction
Short copy describing the importance of Engineering and Design Build in projects and John A. Penney's role.
We have performed these projects under various types of contracts. Some have been completed on a Cost Plus basis with a target GMP. The majority, after the completion of the design, are converted to a traditional lump sum contract with the amount based upon an open book review of a detailed estimate. This estimate will highlight any deviations from the original conceptual budget.
Features
Core-Shell
Tenant Fitup
Specialty System Installation
Telecommunications, Security, Audio-Visual
More about this particular service - large block of body copy
We have been performing BIM in house utilizing Autodesk Revit MEP Suite (Previously Autodesk Building Systems) and Navisworks since 2005. These software packages have been utilized in full 3D to facilitate the layout of the electrical installation in coordination with other MEP trades and the architectural elements of a project. The value of this modeling system lies in the accurate design and layout of complex electrical equipment that meets project requirements, building and electrical codes, while providing manufacturers with accurate, buildable layouts. This reduces expensive fittings and time consuming field measurements and adjustments.
To accomplish these modeling tasks we have both in house and mobile workstations to allow for work to be performed on site when necessary. We presently employ a staff of both senior designers and full time in house designers. In addition many of our field personnel are capable of supporting our modeling efforts.
On our large scale and complex projects as well as smaller projects when applicable, the John A. Penney Co. utilizes BIM for the coordination, planning, and procurement phases of the project.
Contact us today to see how we can help with your project.
Get In Touch